Welcome to the Corseside Nursery website!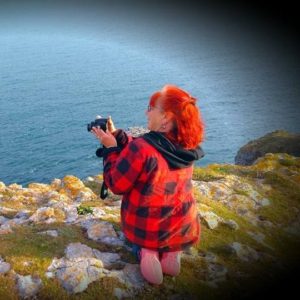 My name is Sandra and I manage a family-run nursery on the West Coast of Pembrokeshire. We are constantly on the receiving end of the harsh, salt-laden winds that come in from the Irish Sea and our eclectic stock of wind hardy hedging, succulents and hardy exotics reflects this.
On the plus side, we get very little frost and so can grow a lot of succulents and so-called tender plants outside for the most of the year.
Our ethos is to be as green and sustainable as possible starting with our use of peat free and organic compost to our recycled pots and home-grown produce.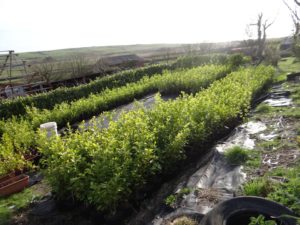 Have a look at our stock pages and our shop for more information about the plants we grow. We also blog regularly about our business activity and the area in which we grow to give you some context about our growing conditions and our ethos.
Feel free to call, email or facebook message if you have any questions using our details below.