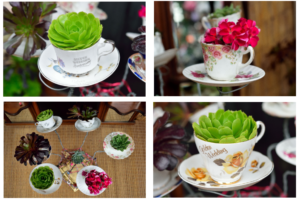 Through helping family and friends at numerous weddings and baby showers, what started out as a hobby has now blossomed into an eclectic collection of bespoke, mature and customisable succulents that are perfect for dressing venues or gifting to guests as favours or thank you's! We absolutely love to work with brides and event planners to help them achieve the perfect backdrop and accessorise your big day. Our eclectic hand-made stock would be perfect for rustic, tea-party, 'shabby-chic' or vintage style events but could absolutely be customised to suit other event themes. Our most recent was an Alice in Wonderland wedding!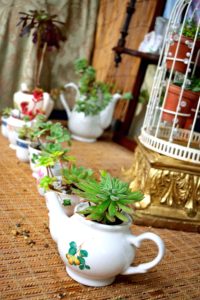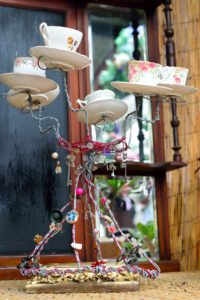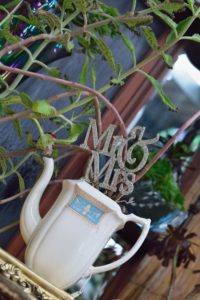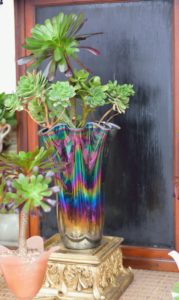 Our mature plants are homed in a variety of beautiful planters including tea-pots, vases and traditional terracotta pots.
These are available for hire or purchase and can be customised for your event. We also have a healthy stock of smaller succulents suitable for favours and gifts for your guests. These are cuttings from our own mature stock which can be planted in soil or rooted in florist oasis that sits beautifully in tea cups and glasses. Succulents also make fabulous button-holes and bouquets as they remain healthy and vibrant with no water.
Please give us a call to discuss your event and ideas in more detail. We can offer extremely good value for money to customers living locally to us in South West Wales but would be happy to discuss the requirements for those further afield.